Why are RGB Lights So Popular on Computer components?
Lights are one of the amazing products that bring unique aesthetic appeal to anything when they are used. Whether it's colorful fairy lights in your room or lighting effect in clubs. But have you ever considered operating a computer that responds to your commands by emitting patterned, vibrant light? The way these lights might appear on a computer screen while playing games or on a speaker, while playing music for a party sounds fascinating, to say the least. The RGB lighting is the cause of these unique lighting effects. Dispersing RGB light strip enhance the party atmosphere. They create a setting where digital life appears authentic, and playing video games has an experience that cannot be adequately described in words.
What Are RGB Lights?
Red, Green, and Blue are the three colors that make up the acronym RGB. By blending the light intensities of red, green, and blue, this color combination is necessary to create a number of distinct color combinations. Any output device, including LCDs, smartphones, and other devices, uses RGB as its primary color model. Each pixel on a display device, such as a smartphone screen or LCD monitor, is formed of the proper proportions of the colors red, green, and blue. But if we look at gamers or other tech enthusiasts, RGB is the adorning light in their computer components that, when set to the right settings, works in accordance with their mood.
Numerous colored display output devices, including computer monitors, televisions, and smartphone screens, are built on the RGB color space. Your PC decides what proportion of red, green, and blue to display in each pixel displayed on your computer monitor. Because of this, many applications let you choose a color based on the RGB combination of a hue.
Nevertheless, when a computer enthusiast uses the term "RGB," they typically mean decorative RGB lights. Many pieces of PC hardware and accessories, including memory sticks, cooling fans, keyboards, and headphones, contain this kind of colorful LED light. In order to provide captivating lighting effects and improve the aesthetics of a desk set, these gadgets typically employ the RGB color model. RGB lights such as led strip lights with remote controlled with a remote to adjust lighting as per requirement.
Usage of RGB Lights in PC stuff
It can be used in many computer components such as CPU, headphones, keyboards, mouse, cooling fans, cabinets, speakers, wires, monitors, etc.

The need is fairly straightforward: create an amazing lighting effect to improve gaming, and decorate the computer desk and room with lovely lights that sparkle and shine.
Setting up PC RGB lights is now popular among gamers since it enhances the gameplay experience by generating a dense scene through the mixing and matching of colors. For instance, the RGBW led strip will provide a color combination in Counter-Strike, PUBG, Taken, or any other action game the user is playing to let them understand they are on the actual playing field and engaged in combat with the adversary. When playing with such a light effect, participants are more enthusiastic than when using a computer without RGB lights on it.
An RGB light strip is highly popular in the gaming audience of the market and is mainly demanded by this community particularly. Even while many PCs look fantastic on the inside, they might all appear to be rather similar and dull from the outside. It can merely appear to be a box of parts.
It is true that we may add stickers, FunkoPops, spray paint, and other accessories to our PCs. However, RGB offers us an additional level of versatility. It enables us to add our unique personalities and flair to the PCs.
If everyone has RGB, you might be thinking that it is no longer an individual matter. That is a valid point that is frequently raised. But it's not accurate. Every device and peripheral might have a different set of RGB's many colors and effects.
What Makes Gamers Attracted to RGB Lighting?
The Function of RGB Lights: in the future of RGB live and their success behind computer components is the lighting effect that is cyanic with the commands that gamers put in the computer. Addressable LED strip is used with peripheral devices to give a real-time feel of the game To The Gamers. Gamers can have limited control over the lighting effect to create the desired field. However, advanced-level technology and components in RGB light allow you to play with light as you like. Ben lighting signs it with the commands; it gives the incredible feeling of being in the game which is why these RGB lights are in high demand by all age groups.
Feel for the Gamers: RGB lights can make people feel good when they are playing a game on the computer. The RGB light plays with your brain. Sometimes when you feel tired while playing games or you feel interested, these lights keep you entertained and attract your brain. RGB light can help you make you feel better about gaming and it might make a difference in your gaming skills. Even if it's not about skills, the lighting effect and colors make your peripherals look nice and give you a better experience. It does not exactly help with your skills but it helps you keep your mental level engaging rather than too exhausted with the games.
Does Not Cost Your Gaming Speed: it is a misconception that RGB lights will reduce your gaming speed or reduce your peripheral performance. RGB light only uses electricity and extends to a lit-up LED strip light with a remote. You can find many energy-efficient RGB lights, they do not use any RAM to reduce your computer performance. The different types of RGB lights available in the market include a range of colorful lights, remote-controlled, and energy efficient. You can buy RGB lights online at desertcart for your peripheral devices.
Conclusion:

RGB lights are one of the hottest Tech designs among Gamers; the flickering lights are popular in PC buildings and PCS and Gamers due to their unique aesthetic appeal. These RGB lights are available in different color options and can be used for different components such as memory sticks, motherboards, graphic cards, keyboard, monitors etc.
You May Also Like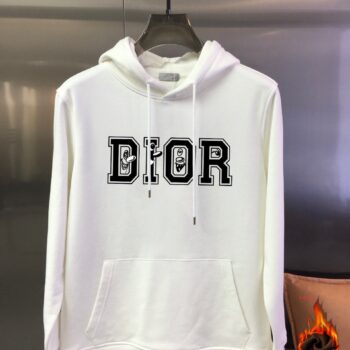 February 9,