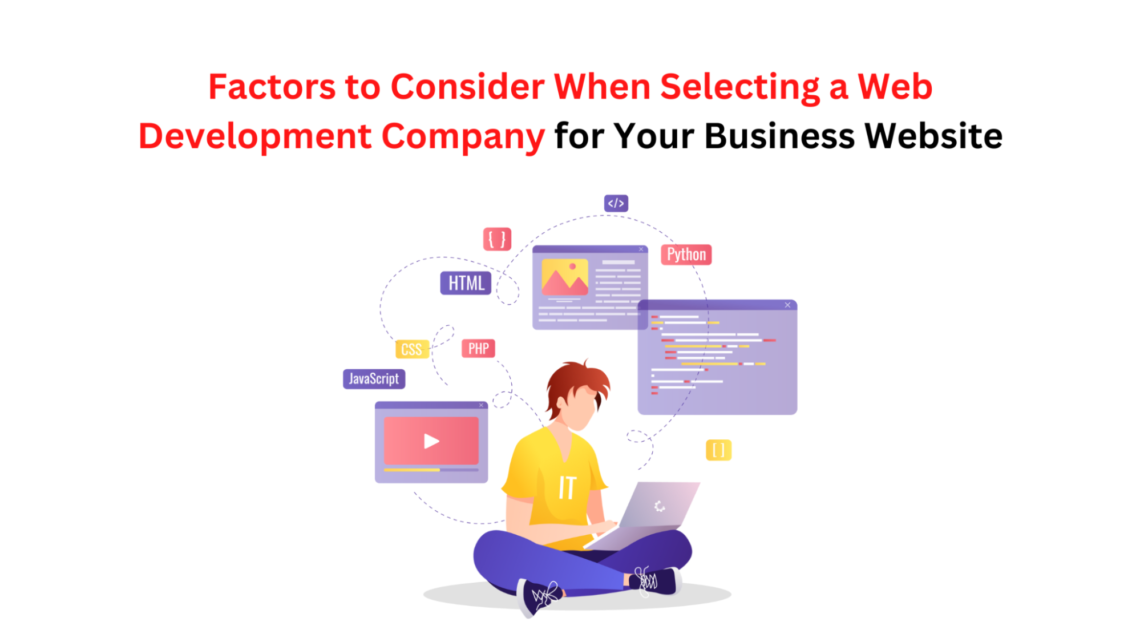 Factors for Selecting a Web Development Company for Your Website
In this digital era, a well-performing web solution is a must for a business trying to establish a reputable online presence. It plays a vital role in representing your services and products on the internet.
From attracting new customers worldwide and presenting your services and products to a global audience, a website is beneficial in many ways. A fast-loading, secure, SEO-friendly, and responsive website is helpful in extending brand reach.
To ensure your web solution is enabled with all such benefits, you can rely on a web development company to serve your purpose. A site can make or break your business growth, so hiring the wrong development partner can be fatal. 
Let's look at the top factors to consider when selecting a web development partner for developing your business website.
Factors to consider when selecting a web development partner for developing your business website
Know Your Requirements Well
First, start examining your business needs and understand properly the features and functionalities you want in your web solution. Do brainstorming, and take various references to determine the kind of website development project you want.
Try making a list of your requirements so that nothing will be missed. Once you are properly aware of what you exactly want in your website, it will be easier to explain them to your development partner for their implementation.
Consider Their Portfolio
Another significant step is to go through with the mentioned portfolio. It will provide you with the feel of the web development projects they have delivered in the past. With this, you will surely get a better insight into their work quality.
If possible, pick an agency that has worked with similar clients like you. As they are already aware of the challenges, they will offer better solutions to fulfill your requirements. It will help you get a quick project delivery and website launch. 
Also Read:- TOP 10 WEB DESIGN COMPANIES IN NEW JERSEY
Deeply study their work samples and note the red flags like inaccessible case studies, irrelevant client details, and missing technological details. Noticing a lot of missing data shows that the web development company might not be a perfect fit for your project.
Check Social Proof
Once you are done examining their work samples, now let's go beyond that. To clarify their credibility, you can check their reputation on different reviews and rating platforms like Clutch, Goodfirms, and others.
The content posted here is either from their past clients or any third-person that somehow dealt with the firm. It will tell you about their client satisfaction and let you know how satisfactory their services are.
Remember, you will also see negative comments, and it will be normal to see one or two. But numerous negative ones than positive ones reflect their poor client satisfaction. However, extremely positive reviews could be fake.
Besides reviews, you can also look for client testimonials, the number of customers they have served, awards/recognitions, and social shares.
So, do proper research and hire a web development partner dedicated to serving clients' needs perfectly.
If you have a website development project idea, you must read this guide to see a complete insight into website development costs.
Do They Consider Latest Web Development Trends?
While looking at their work samples, you must notice whether they are incorporated with the latest web development trends or not. You can even ask them about recent web development projects they have delivered for better information.
It will let you understand their expertise in website development.
How Experienced Are They?
The quantity and quality of experience of web development partners differ. The next thing you should consider while investing in web development services is to look into how long they have been in the web development field.
How many projects have they tackled earlier, like yours? What results have they achieved? Take the time to explore and understand their work quality, area of expertise, and partnerships.
Do you want to work with a development partner who has worked with 30 people or with 300 people? You will obviously consider the second option. Besides, with the number of years of experience, it equally matters how many clients they have served before.
Proper Communication
No doubt, poor communication with the web development partner leads to the failure of your project. For smooth execution, you must not forget to consider a proper communication medium with them. If a meeting does not go as scheduled can negatively affect your project's success. There should be a proper communication channel for a quick chat.
So, do not let improper communication hinder your project's success. Be clear with the tools so that you will easily get regular updates on what has been done and what is required. Besides, you can ask them about the turn-around time of their responses, the point of contact at their end for your queries and feedback, and others.
Post Development Support
It is good to get an enticing website today, but to keep it in the competition, it requires constant support. If anything goes wrong on the site, a support system is required. Various web development companies offer post-development support even after the development contract ends.
Consider the scenarios like after your project launch, what if you encounter issues related to responsiveness, performance, and others. To whom will you contact for the same?
Here, the post-website launch support is helpful. So, hire a web development company that will help you fix website issues even after launching your web solution.
Conclusion
So, these are the things you must look at while hiring a web development partner for your website development. Remember, with a perfect agency; a business can see new heights of success.
However, this all starts with small goals and planning that is to be performed at your end. With comprehensive research and the right approach, you can find the agency best for your purpose.

So, look for a web development company having a reputation for developing successful and long-standing partnerships with clients.
Finding a development partner with the above-mentioned qualities might take a lot of effort and time, but possible. As good work requires proper effort, take your time and find a well-suited one for your website development project.
You May Also Like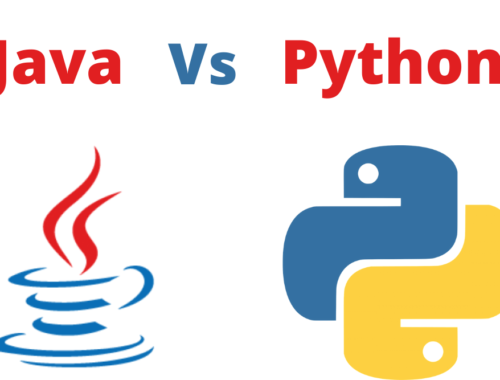 August 18,