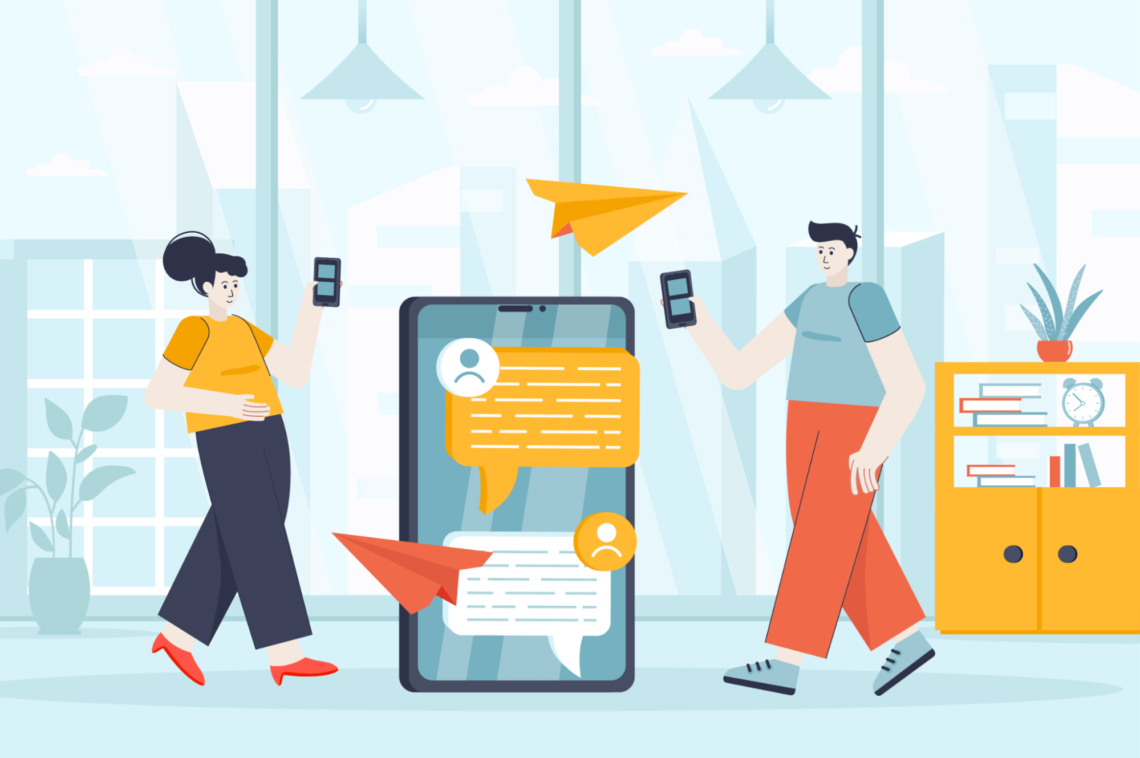 Bulk SMS is One Of The Highlights of a Mobile Phone
As technology is spreading rapidly, the popularity of mobile devices is growing tremendously. In the olden times, mobile devices were hard to find, but in recent times, these devices are no more a luxury and can be found with every person. It was also known that people spend most of their time with their cell phones. A person looks at their phone 160 times per day and from this, it is very clear that mobile phones are expanding and growing.
Text messages are the highlights of a mobile device.SMS or short messaging service is a communication channel which is used to send and receive short messages. This is a simple and effective process of communicating with family, even reaching out to the audience.  This is a smart marketing tool because of its benefits and easy usage. Many small and large businesses use bulk SMS as a communication channel even today.
Bulk SMS is a service that enables sending a large number of messages to a broad audience at a time. This is a powerful and useful service for businesses to send a high volume of messages all over the world with a single click.
This powerful service is being used by different marketing organisations to connect with a larger audience. Everyone is using mobile phones and bulk SMS messages can be sent to all mobile devices as SMS is a feature which is present in all cell phones.
The major advantages of bulk SMS services are:
1. User friendly
2. Upload file facility
3. Send SMS online
4. Sub-domain creation
5. Receive SMS online
6. Track SMS campaign metrics
7. Mobile forms and surveys
8. mobile vouchers and ticketing
9. Worldwide and quick delivery
10. Unlimited contacts
Benefits of Bulk SMS marketing
Let us look into the benefits of using bulk SMS marketing which made it an effective advertising device for businesses.
Simple to execute:
Bulk SMS messaging is very simple and effective to use. It doesn't require any experience or training and can be used by anyone. One should enter the mobile numbers of the audience to which they are wishing to send the messages. With one click the messages will be sent to every individual around any part of the world.
Example: Avail 10% off on your first purchase by signing up for the campaign. Send 'YES' for opting in and 'NO' to opt out.
Adaptable timetable:
This doesn't require any planning or timetable to work on. A separate team can be assigned and can send messages as per their table.
Reaction rate:
There is a higher reaction rate for SMS messages rather than other advertising methods such as social media, TV or flag advertisements.If the brands write attractive and curious content and send it to the customers that makes them curious to open up and look into it. Generally, humans do tend to react to curious content. So looking into it there is a higher reaction rate to the messages sent by the brands.
Example: HAPPY BIRTHDAY.A special offer on your birthday! Buy for 999 and get 25% off on your purchase using the above coupon code. Enjoy your special day with our shopping. Thank you!
Maintains customer engagement:
Reaching the customers using SMS messages, helps to stay in touch with the customers and audience. Sending attractive messages and special messages to the customers makes them feel special and they keep in touch with the brands keeping personal customer engagement. As mobile phones are everywhere and every individual is using them.When messages are sent to the audience take special care of them by sending messages regularly about the brands, and latest products making them next more with the brand rather than their competitors. This boosts customer retention and increases customer engagement.
Requires less venture:
Bulk SMS services help businesses to grow more with less investment. There are bulk SMS service providers which help businesses to send bulk messages to everyone at a single time. With the help of bulk SMS service providers, one can make utilization of programming to do the marketing effort independently of anyone else.
Bulk SMS can send multiple messages to customers or clients and this requires software support. Bulk SMS-sending software is a collection of tools and various types of applications that are designed to utilize and manage SMS campaigns. Today there are many free and open-source bulk SMS-sending software introduced and are available to everyone to maintain stability in businesses and higher success rate. 
Also read: HOW BLOCKCHAIN EMBRACE THE FINANCE INDUSTRY
With much competition between brands, SMS communication should stand out and should reach the target audience. Including special and exciting offers, SMS opt-in and opt-out options, and sending surveys and feedback forms. Knowing their preferences and choices is all a business requires. Businesses should strengthen their bulk SMS marketing campaigns. Below are a few mentioned key points to be noted to strengthen their campaign.
Concentrate on the content
Respecting privacy
Choosing the right moment
Short messages
Making use of embedded links
Emphasize offers
Personalize messages
Make use of social media
Example:
Dear Indeed, a Rs 2,500 Amazon Voucher is waiting for you!
Just avail of your HDFC Bank Credit Card. Check now hdfcbk.io/a/n2VXX899 T&C
Ashu, the Curtain Raiser is LIVE!
Ethnic wear @ 50-80% + Extra 10% Off from Biba, Libas & more
Shop early with sale prices @ Myntra
Exciting messages like this increase curiosity in the customer and tend to open the link. Make sure the links redirect to the specified webpage on the mobile phone. The main highlight of a mobile phone is that any message can be sent and opened on a mobile device only. Everything happens with just one click from opening a website to purchasing and enjoying the services from the brands.
Smartphones are ubiquitous elements in our lives and due to their smart functionality have bought a drastic change in every individual daily routine. This is the reason bulk SMS marketing is used as a marketing strategy by the brands and this has a wider reach than other communication channels.
You May Also Like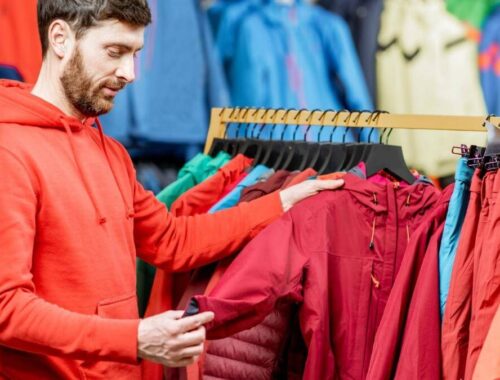 August 4,