Making a Hiking Blog: Our Tips For Success
Thinking of starting a hiking blog, but not sure how to proceed? Do words like web hosts or CMS turn you off? Wondering how to stand out? Rest assured. Certainly, the web is full of blogs on all subjects, including hiking, but your experiences are unique. No one has climbed La Rhone in your walking shoes. Thanks to our advice, you will be able to share your passion for outdoor walks and why not earn money at the same time!
Create a hiking blog in 5 steps
1. Choose the name of your blog
The very first thing to do is to choose the name of your hiking blog. Have fun! Compile a short list of cool names that are easy to remember and unambiguous in spelling. You don't want to lose your potential reader before they even find you! To do this, choose a generic term around walking and introduce a specificity: easy hiking for example. Don't forget to be original! Put this list aside, it will be useful to you when buying your domain name, in step 3.
2. Find a web host
A web host manages the behind-the-scenes of your blog: it stores the data generated by your site, runs the programs that provide the blog pages, and displays those pages. This is not to provide you with a complete guide on how to choose your web host. Just know this: if you opt for a free host, you will be limited in storage space and monthly traffic. Also, free offers often include displaying ads on your site. On the other hand, if you take out a subscription (there are some starting at €1 per month), you will have much more freedom and your blog will perform better. For information, Ho stinger is the web host that appears most often at the top of the rankings.
3. Choose a domain name
Once you have selected your host, you can choose the domain name of your blog. This is usually included in paid offers. This is the address of your site on the web. It's time to pull out the list of potential names for your trekking blog. Some of these names may already be taken, so we advise you to have several ideas. Choose .com and. for extensions that reassure Internet users about the origin of your site. The .com extension is a good idea if you want to offer a multilingual site.
4. Installer WordPress
The technical part is almost finished! All you have to do is install WordPress.org, a free content management system — the famous CMS. WordPress.com is paid for and includes hosting and domain name. It does, however, offer less customization and scalability options. With WordPress.org you will have more control over your site and more possibilities thanks to a multitude of extensions. Once WordPress is installed, select your blog theme. You can then customize it by working on the layout, in order to make the visual of your site pleasant.
5. Action, writing!
You are there: your hiking blog is in place, it has a name, an address and a look. It is now necessary to fill its pages with quality content that will bring value to the reader. We advise you to establish an editorial schedule. The key to your success is consistency in hire ebook writers. This schedule allows you to plan the articles to be written and to define their publication date. Thus, your hiking blog will be fed with original content, on a regular basis. You will retain your readers and attract new Internet users.
Also read: 7 IMPORTANT CYBERSECURITY TRENDS IN 2022
Increase the traffic of a website on trekking
Know and understand your readership
First and foremost, you need to know your readership. Who reads you? In your case, it's hikers. Some of them are seasoned walkers, others are budding hikers, not forgetting those who are starting out for the first time. You will therefore write your articles according to these different types of walkers. To respond to their requests, you need to ask yourself a number of questions:
What are your readers looking for?
What difficulties can they encounter?
What attracts them to hiking?
What puts them off?
When you have answered these questions, you will be in a position to help them. You will be able to provide them with relevant information that will make their lives easier. The more useful articles your blog offers, the more likely you are to retain your readers. The newsletter is an excellent means of loyalty. It allows you to collect email addresses and keep your community informed of the latest news.
Be present on social networks
Today, the presence on social networks seems to be obvious. We specify it nevertheless because these are part of the digital ecosystem that surrounds your blog. By sharing new posts from your site on Facebook, LinkedIn, Instagram, etc., you will attract readers who would not necessarily have searched for you in search engines. So, your readership comes from different sources. Thus, you are not dependent on a single point of attachment.
Optimizing your walking blog thanks to natural referencing
Search engines are a major source of traffic. But for your hiking blog to be visible in the first results, you must:
produce optimized content;
strengthen your internal network;
working across the entire digital ecosystem.
This part can be confusing and SEO can seem opaque to you. However, you can choose to train in natural referencing or hire an SEO web editor. This will be able, among other things, to write optimized articles, rework existing articles, and strengthen your internal network. Do not go! At this point, paying someone to write articles that don't make you money may seem unthinkable. That's why we're going to show you how to make money from your outdoor blog. By monetizing your site, you will free up your budget to optimize your content. Who says optimized says more visibility and therefore more traffic.
Monetize your hiking blog
You will now discover how to monetize your hiking blog. Your editorial schedule is in place and your first articles are published. You communicate on social networks and start to have traffic. Now is the time to profit from your blog by monetizing it. For this, several possibilities are available to you.
The advertisement
The first option is advertising. Indeed, you can rent inserts dedicated to different brands and companies. For this, you have the option of using extensions such as Ad Inserter for WordPress for example. These plugins allow you to manage and insert banner ads on your site. Attention! For this to be profitable, you need a lot of traffic. Also, consider the user experience, it's very unpleasant when you arrive on a page and are attacked by ads.
Affiliate links to trekking material
The second possibility is to recommend products to your readers: hiking equipment for example. By clicking on these goods, Internet users are redirected to the product sheets of the various merchants with whom you are affiliated. You receive a percentage on each sale from your blog: between 3 and 10% depending on the partnerships. The choice of companies with which you wish to work is not trivial. The same goes for the products you recommend to your readers. If for example one of your articles defends the made in France, you will not send the Internet user to a hiking backpack made in China.
Direct selling of your digital products on the market
The most profitable option is to offer your own products for sale. In the case of a hiking blog, this is quite possible. The key is to have real knowledge on the subject and a great experience behind you. Thus, you can offer guides to your readers to help them, for example, to choose their hiking equipment. The products you sell must bring them real added value. Your goal is to help them. Put yourself in the shoes of the beginner hiker by asking yourself, for example, which guide you would have liked to have had when you started. It's up to you to put all your knowledge to the benefit of the walkers who read you so that they experience their best hike thanks to your advice.
What you must remember:
Creating your hiking blog in a few clicks and at a lower cost has never been easier!
Gain traffic by getting to know your readers, being present on social networks, and hiring an SEO web editor.
Monetize your hiking blog through affiliate links and the sale of targeted hiking guides.
You May Also Like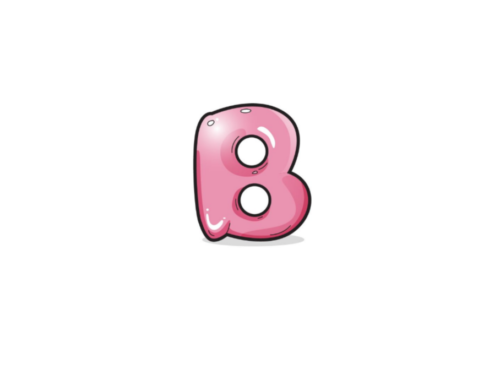 February 9,