The Top Car Protection Accessories to Know About
Whether going to the office, taking your children to school, or going on a road trip with your friends, you need the best vehicle with you and car protection accessories. Your car will be your best friend, and purchasing the right accessories will help you save your car from wear and tear. Multiple accessories available protect your car; you need to buy them for safety, comfort and convenience when driving.
Ranging from a car body cover to car paint protection accessories, you need to consider investing in those accessories. Remember that driving your vehicle is a different experience altogether, and the experience would be bad or good depending on the features and design of your car. You can improve your vehicle's overall features and design by personalising your car by choosing accessories to ensure a better driving experience.
When looking for car accessories online, make sure to invest in accessories that can improve your car's comfort, appearance, convenience, practicality, hygiene and safety. Multiple accessories available may be more useful when you compare them to other accessories depending on your personal choices.
The Best Car Protection Accessories Of 2023
This section will highlight the best accessories list for your card depending on the purpose and will help fulfil the entire driving experience in a different manner. It would help if you considered the appearance of emergencies, safety purposes, hygiene purposes, and comfort. Look at some of the best protection accessories for your vehicle in 2023.
Car Cover
Considered one of the simplest and overlooked accessories, a car cover is one of the best options to consider investing in. It will help you if you need a dedicated parking garage. If you choose to invest in a good quality car cover, then your decision would be wise because it will protect the appearance and surface of your car. It is one of those accessories that can protect your car's exterior from dust particles, sunlight and other foreign materials.
Car Tyre Puncture Kit
The car tyre may puncture any time you are driving, and a flat tire can be considered as one of the emergencies that you need to repair soon. You need to carry a good car tire puncture kit to help you save in situations like this. If you travel on a rough road in bad condition, your car tire may get punctured anytime. This kit will be helpful in those situations that will provide you with an easy fix in emergencies where you cannot find any repair centre nearby.
Glass Breaker
It is one of the primary car protection accessories that will help you when you get stuck inside your vehicle. One situation calls for something sharp and strong to break your car windows and escape the situation. A car glass breaker is one of those required accessories to help you stay safe from a panicky situation. It is one of the standard accessories available on multiple websites online. You can check out the top websites online to find the best quality glass breaker for your car to save yourself from situations like this. There are many brands available online, and picking the ideal ones needs a bit of research that you might have to do when buying the product.
Sensors for Parking
Cameras or sensors for parking your car are needed in crowded places or congested areas as it refers to a challenging task. A sensor or camera for parking your car can save the passengers from unnecessary accidents and protect the car's appearance. Multiple car models available in the market already have sensors or cameras for parking purposes. If you want to purchase parking sensors or cameras, you can check online and quickly install them inside your vehicle.
Grip Pad
A grip pad is used for the car dashboard and is made from silicon; you can buy it to protect the car dashboard. It is one of the standard accessories necessary for securely putting items like sunglasses, keys, mobile phones, and others in your dashboard. It is one of the common accessories that help hold small items tight, so they stay protected in your car dashboard even if your car faces an accident. It is one of the standard accessories on multiple websites and one of the most necessary to help you in emergencies. You can also find this accessory on reputed websites selling other car protection items.
Conclusion
These are some of the best car protection accessories you need in your car and are essential for your car's safety, hygiene, and comfort. Check out Carorbis for finding these accessories at an affordable rate, as they have multiple options for you to purchase for your car and protect your vehicle in the best way. so they stay protected in your car dashboard even if your car faces an accident. It is one of the standard accessories on multiple websites and one of the most necessary to help you in emergencies.
Related Post: DUBAI SECONDARY SCHOOL AND ITS TOP-NOTCH FACILITIES
You May Also Like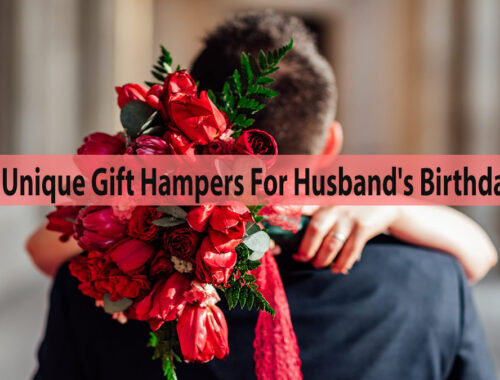 February 9,