iOS vs Android: Which Offers A Better Gaming Experience?
Mobile Gaming is the most popular way to play games nowadays. From 2D limitless running games to high-end AAA games, every game is now available on mobile platforms. So the number of mobile game players is rising rapidly.
Both iOS and Android platforms users are equally playing on their devices. Here comes the question: which OS platform is better for gaming? It is a universal question among all mobile gamers around the earth.
With some logical points, let's try to answer the question through the post. So read the post carefully to understand the points.
Some Parameters To Determine The Best (iOS or Android)
Both iOS and Android offer a great gaming experience, and which one is better for you ultimately depend on your personal preference and what you are looking for in a gaming platform. 
Here are a few things to consider when deciding between iOS and Android for gaming:
Access to games
Both iOS and Android have a wide variety of games available, so you'll be able to find plenty of options no matter which platform you choose.
You can get iOS games on App Store. There is a large collection of Android games available in Google Play Store. 
Also read: HOW MUCH DOES IT COST TO HIRE REMOTE FLUTTER DEVELOPERS?
There is no problem with game availability in both stores. But iOS get a slight advantage on game availability.
However, iOS typically has a larger selection of exclusive games that are not available on Android.
Thanks to the developers, because they released the game iOS first. Because it's easy to develop a game for iOS rather than Android.
Money plays another big role here. In general, iOS users spend more money than Android users on gaming.
Result of this parameter: iOS gets 1 Point. (iOS 1-0 Android)
Performance
In general, iOS devices tend to have better performance than average Android devices. But when you compare iOS with flagship Androids then the game becomes pretty close. 
The Flagship Androids are built with pretty high-end hardware and software combinations. So games on iOS and Android Flagship run smoother and reliably.
However, Android collects a bonus point for their gaming-specific phones. There are some Android gaming phones which score outstanding points in performance benchmark. Comparatively better than the latest iOS devices. 
Also read: HOW TO HIRE AND MANAGE AN OUTSOURCING APP DEVELOPMENT TEAM?
The performance increases not only of the software support but also with the additional gaming equipment added to the gaming phones. Such as a cooling fan, extra trigger, etc.
So, Android bags the point of this round.
Result of this parameter: Android gets 1 Point. (iOS 1-1 Android)
Community Support
Apple is always known for its community service. When it comes to connecting with the Apple gaming community then Apple gets an advantage. If iOS users are facing any gaming problem, community support is always there to help.
On the other hand, the Android community is also helpful. Even the size of the Android community is much bigger than the iOS users. But when it comes time to getting a legit solution for any Android game problem it is quite tough to get easily.
For getting a point on Community Support iOS get one more point and get one step ahead then Android.
Result of this parameter: iOS gets 1 Point. (iOS 2-1 Android)
Price
The cost of the device can also be a factor to consider when choosing between iOS and Android for gaming.
In general, iOS devices tend to be more expensive than comparable Android devices. In general, iPhone users spend more money than Android Users to purchase a game.
Some games are completely free for Android users; rather iOS users have to pay money to buy the game to play. 
Though there are some in-app-purchase systems that are also available in both games, Android delivers the freest games to the users. So if you're on a budget, Android may be the better option.
Android is back in the game by winning this round and bags a crucial point.
Result of this parameter: Android gets 1 Point. (iOS 2-2Android)
Decision Round: Who is the Winner?
Some of the most common game genres on each platform. There are some pros and cons of using each platform for gaming. iOS users get any games in store before a month than Android users. While Android users are playing the same game completely free.
The result also ends up with a draw. That means no one is the ultimate boss. Ultimately, both iOS and Android offer a great gaming experience, and the right choice for you will depend on your personal preferences and needs. 
Also read: A REVOLUTIONARY APP LIKE URBANCLAP FOR HOME SERVICES BUSINESS
If you want a game for free and want high-level performance, then go for Android. But for exclusive games and the best community support, get an Apple phone.
Conclusion
In conclusion, some people may think iOS offers a better gaming experience than Android. On the other hand, Android users keep Android phones top of the list for gaming.
This is due to the difference between these two operating systems and the variety of games that can be played.
But through the article, we learn that there is no number one in gaming. Both, operating systems hold some advantages as well as cons. So both OSs serve similar services when it is coming to playing games.
No more writing today, hopes you love the post and it may be able to clear your confusion.
You May Also Like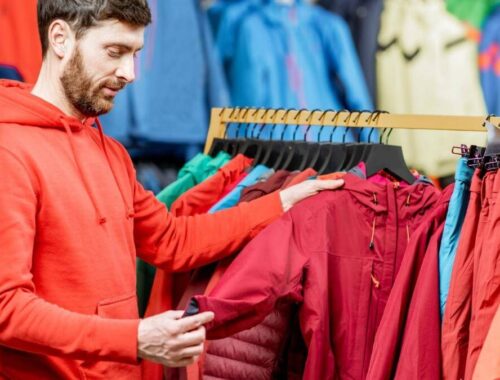 August 4,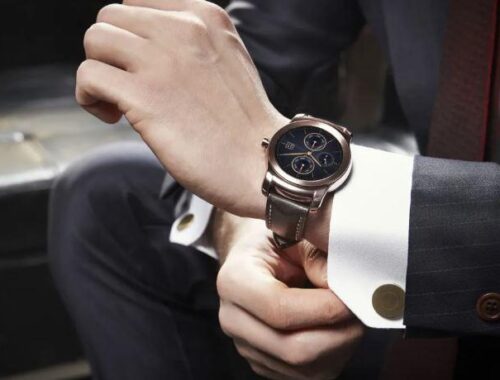 January 29,